See on Scoop.it – tech | design | education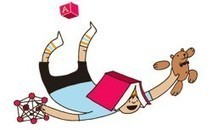 Ours is an age of pedagogy. Anxious parents instruct their children more and more, at younger and younger ages, until they're reading books to babies in the womb. They pressure teachers to make kindergartens and nurseries more like schools. So does the law—the 2001 No Child Left Behind Act explicitly urged more direct instruction in federally funded preschools.
There are skeptics, of course, including some parents, many preschool teachers, and even a few policy-makers. Shouldn't very young children be allowed to explore, inquire, play, and discover, they ask?
See on www.slate.com